Introduction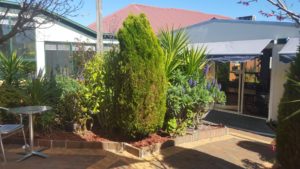 Ottoman Village Aged Care is a non-profit organization managed by a Board of Management. It is part of the Broadmeadows Turkish Islamic and Cultural Centre Inc.
At Ottoman Village we aim to provide an alternative to "home", with the provision and availability of twenty four hour care to meet Care Recipients individual care and service needs.
Care Recipients are encouraged to maintain their independence and decision making, to continue to participate in communal and individual recreational activities of their personal preference, both within the home and in the broader community.
The information in this booklet relates to the day to day care, services and happenings at Ottoman Village Aged Care.
If you have any questions related to this information please speak with our Manager or one of the staff.